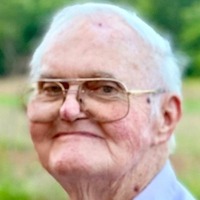 Mr. Floyd Geston Womack of Cedartown, GA. passed away Thursday, November 10, 2022. Floyd was born, Jan. 4, 1940, to the late Floyd and Ethel Jones Womack.
Geston became a pilot and loved flying. Geston was a farmer and was voted Polk Co. Young Farmer of the month in 1972, and was nominated Polk Co. farmer of the year in 1992.
The University Of Georgia recognized him for his contributions in the search to improve soybean production and was one of the first farmers to plant soybeans in Polk. Co. Geston also served on the board of directors for the Polk Co. Farm Bureau, and the Lindsey Brothers Cotton Gin.
Geston is survived by his wife, of 53 years, Dorothy Womack, two sons, Michael (Deanna) Womack, Randall (Kena) Womack, by two sisters, Kathryn Smith, Anita Isbell, three grand-children, Brandon (Kaysi) Womack, Jewel Liner, Justin (Tiffany) Womack, and a great-grand child, Dorothy Caroline Womack.
A memorial service for Geston will be held on, Sat. Nov. 12, 2022, at 2pm in the chapel of Litesey Funeral Home, with the Rev. Jeff Pilgram and Rev. Garrett Rodgers officiating.
The family will receive friends at the funeral home on, Sat. Nov. 12,2022, from 1 until 2pm.
The Lester C. Litesey Funeral Home is honored to serve the family of Mr. Floyd Geston Womack.