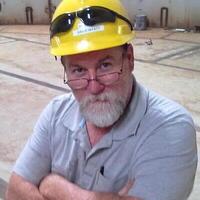 Mr. David Terald Wyatt age 56, of Cedartown, passed away on Saturday, November 6, 2021.
He was born on September 15, 1965 in Pascagoula, Mississippi. He was the son of the late Hugh Ellis and Linda Annice Eckhoff Wyatt.
Mr. Wyatt is survived by his wife, Jodi Suzette McLendon Wyatt, children, Lauren Pippin (Elijah) and Timothy Wyatt (Sydney); brothers, Barry Wyatt (Vickie), Carey Wyatt (Chasity), Marc Wyatt (Danielle), and Stephen Wyatt; aunts and uncles, Janice Van Patton (Sonny), Ramona Kay Eckhoff, and Hugh Lee Wyatt (Lavonne); several cousins; nieces and nephews; and loving family members.
Mr. Wyatt is preceded in death by his parents; brother, Gary Paul Wyatt; and uncle, Jerry Wyatt.
The funeral arrangements for Mr. Wyatt will held on Saturday, November 13, 2021 at one o'clock in the afternoon in the chapel of Gammage Funeral Home with Rev. Wayne Benefield and Mr. Joe McLendon, Sr. officiating. Interment will follow in the Greenwood Cemetery.
The family of Mr. Wyatt will receive family and friends on Friday, November 12, 2021 from five in the afternoon until eight o'clock in the evening at the Gammage Funeral Home.
The family is accepting flowers; however, donations can be made to a charity of your choice.
The following gentlemen will serve as pallbearers: Jon Jones, Elijah Clift, Jeffery Wyatt, Joe McLendon, Sr., Joe McLendon, Jr., and Brett Wallace.
Messages of condolence can be made to the family by visiting our website and signing the online guestbook at gammagefh.com.
The Olin L. Gammage and Sons Funeral Home is handling the arrangements for Mr. David Terald Wyatt.