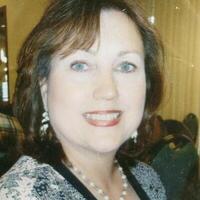 Mrs. Linda Boyd Cuzzourt, age 70 of Cedartown, Georgia passed away on Friday, March 24, 2023 surrounded by her family at home. She was born March 17, 1953 in Savannah Georgia. She was the daughter of the late Otis Lee and Eva Leigh Boyd.
Mrs. Cuzzourt was a dedicated member of Oak Grove Baptist Church. She retired from Cedar Valley Nursing and Rehabilitation as a LPN. She was a Loving Wife, Mother, Mimi, Sister, Aunt, and friend. She was a remarkable woman who will be missed tremendously.
Mrs. Cuzzourt is survived by her husband of 43 years, Michael Cuzzourt; daughter, Eva Catherine Brumit (Adam); God daughter, Nicole Eberhart (Chayce); grandson, Eli Brumit. She leaves behind a number of nieces, nephews, and in-laws.
Mrs. Cuzzourt is preceded in death by her parents; sister, Marcia Rushing; brothers; Jimmie Boyd and Herschel Cannon; brother in-law, JP Cuzzourt; nephew, Kevin Cuzzourt; and niece, Lynda Leigh Cannon.

The family of Mrs. Cuzzourt will receive family and friends on Friday, March 31, 2023 from 6:00 to 8:00 o'clock in the evening at the Gammage Funeral Home.

The funeral arrangements for Mrs. Linda Boyd Cuzzourt will be held on Saturday, April 1, 2023 at 2:00 o'clock in the afternoon at Oak Grove Baptist Church with Rev. Chris Hearne and Rev. Jimmy Bryant officiating. Her body will lie in state for 1 hour prior to the service. Interment will follow in the Oak Grove Baptist Church Cemetery.

The following gentlemen will serve as pallbearers: Larry Marsh, Jimi Boyd, Chayce Eberhart, Kevin Brumit, John Thompson, Oliver Cuzzourt, and Chris Cochran. Mr. Don Robinson will serve as an honorary pallbearer.

The family has respectfully requested that in lieu of flowers, donations can be made toward her final expenses.
Messages of condolence can be made to the family by visiting our website and signing the online guestbook at gammagefh.com.
The Olin L. Gammage and Son Funeral Home is handling the arrangements for Mrs. Linda Boyd Cuzzourt.