Note: The following item was provided by Georgia Northwestern Technical College. – KtE
Northwest Georgia high school students explored career pathways and educational opportunities during Georgia Northwestern Technical College's (GNTC) Career Preview Day on Friday, Feb. 3, at the Walker County Campus in Rock Spring.
More than 150 students from Chattooga County High School, Dalton High School, Heritage High School, LaFayette High School, Lakeview-Fort Oglethorpe High School, Ridgeland High School and Ringgold High School attended the free event.
Program directors at GNTC discussed their programs and provided tours of their labs.
"It's important for our students to see what opportunities are out there in addition to those they have going to a traditional four-year college," said Susan Edgeworth, Lakeview-Fort Oglethorpe High School graduation coach.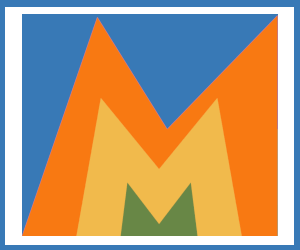 The event was third of its type hosted this academic year. In October, GNTC hosted Industrial Career Day events designed to give students insight into the benefits of learning a skilled trade at the Whitfield Murray Campus in Dalton and at the Floyd County Campus in Rome. Career Preview Day provided students with a chance to explore GNTC's Business, Health and Public Service programs in addition to the college's Industrial programs.
Featured GNTC programs included Automotive Technology, Business Administrative Technology, Computer Information Systems, Business Healthcare Technology and additional Business programs, Cosmetology, Drafting, Early Childhood Care and Education, Medical Assisting, Nursing, Social Work Assistant, Surgical Technology, and Welding and Joining Technology.
"Whether you are in Rock Spring, Chattanooga or anywhere else in the country, you can find a job in the automotive repair industry because there are a lot of jobs available in this field," said Troy Peco assistant dean of Industrial Technologies and program director and instructor of Automotive Technology at GNTC.
Anthony Davis, Ford Motor Co.; Mike Gonbeck, Mountain View Automotive Group; Nick Popham, Mountain View Nissan; and Jim Walker, Snap-On Inc., joined Peco in talking to students about careers in Automotive Technology.
Jeremiah Cooper, program director and instructor of Welding and Joining Technology, echoed Peco, acknowledging a high demand for workers in welding.
"Now is probably the best time ever to get into welding because it pays well," Cooper said.
Students also toured the library and tutoring lab.
"I plan to attend Dalton State for business classes and then go to GNTC for culinary classes," said Jose Garcia, a senior at Dalton High School. He plans to start a restaurant in Atlanta.
Fabiola Ortiz, also a Dalton High School senior, said she is debating whether to pursue the Cosmetology, Early Childhood Care and Education or Child Development Specialist programs at GNTC.
"There's a lot of opportunity at GNTC to learn different careers and a lot of ways the school can work with you to complete your education," Ortiz said.
GNTC helps students lock in on their futures and make a difference, said Jason Gamel, director of recruitment at GNTC.
"Events like these are game changers for the students, their families and our area high schools," Gamel said. "Students learn more about our academic programs as they make decisions about their futures."
Georgia Northwestern Technical College provides quality workforce education to the citizens of northwest Georgia. Students have the opportunity to earn an associate degree, diploma or a certificate in aviation, business, health, industrial or public service career paths. This past year, 11,134 people benefited from GNTC's credit and noncredit programs.
GNTC has an annual credit enrollment of 8,528 students and an additional enrollment of 2,606 people through adult education, continuing education, business and industry training and Georgia Quick Start. For more information about GNTC, visit us at www.GNTC.edu. GNTC is a unit of the Technical College System of Georgia and an Equal Opportunity Institution.