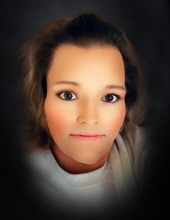 Mrs. Crystal Gail Vincent, age 46, of Cedartown passed away Saturday, January 28, 2023 after an extended illness.
She was born in Rome, Georgia on November 23, 1976, a daughter of Harold L. Perry and Brenda Mount Perry.
Crystal had worked with Polk County 911 for over 26 years and has served as the E-911 Director since June 2017.
During her time with E-911, she assisted thousands of individuals in times of crisis, served as a mentor to many 911 dispatchers, and was always willing to help others in need. She loved spending time in the mountains and at the beach relaxing and searching for seashells.
She was preceded in death by her father, Harold L. Perry; mother, Brenda Mount Ray, and sister, Connie Perry Moncrief.
Crystal is survived by her husband, Curtis Vincent; son, Jayden Perry; brother, Anthony "Bo" Perry and his wife, Arvine; sister, Angela Arp and her husband, Terry. She is also survived by several nieces, nephews, and cousins.
The family will receive friends Monday, January 30, 2023, from 12:00 PM until 2:00 PM at Smith & Miller Funeral Home.
Funeral services to celebrate her life will be held Monday, January 30, 2023, at 2:00 PM in the chapel of Smith & Miller Funeral Home with Mr. Larry Odom delivering a eulogy and Reverend Eddy Hughes officiating. Interment will follow in Northview Cemetery.
The following will serve as pallbearers: Anthony Bowman, Todd Wallace, Matt Denton, Conner Hooper, Jody Guice, Johnathan Ingram, and Jeff Crawford. Honorary pallbearers will be her Polk County 911 past & present E-911 dispatchers.
Curtis and Jayden wish to extend many thanks to those who have prayed and supported Crystal throughout this journey; however, they ask to only receive friends at the funeral home at this time. They are also grateful for the for the exceptional care and kindness given by Advent Redmond ICU East staff and especially Dr. Ryland Scott, and the following ICU Nurses: Brittany, Ally, Daniel, Madison, Marshall, Kent, and Danielle.
The Smith & Miller Funeral Home is honored to serve the family of Mrs. Crystal Vincent.