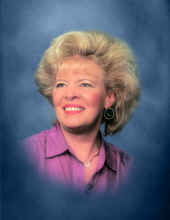 Ms. Patsy Guice, age 83, of Cedartown, passed away Monday, November 28, 2022.
Ms. Guice was born October 17, 1939, in Cedartown, daughter of the late Hugh Cook and Margaree Hindmon Harris.
Ms. Guice loved her family above all. She was a home maker and very much enjoyed shopping.
In addition to her parents, she is preceded in death by her brothers: Ed Cook and William Cook; sisters, Grace Bridges and Dorothy Crowe Easterwood; and daughter in law, Sabrina Moss.
Ms. Guice is survived by her daughters: Jane Hicks (Lee), Cindy Farrister (JR); son, Keith Moss (Patty) and Lynn Moss. Additionally, she is survived by eight grandchildren: Tristan Hicks, Erin Puckett, Brandy Jones, Kami Puckett, Rachael Moss, Christa Moss, Tamika Moss, and Tyler Moss. Several great grandchildren, nieces, and nephews also survive.
Ms. Guice's family will receive friends at Smith & Miller Funeral Home Wednesday, November 30, 2022, from 1:00-3:00 PM. Graveside and interment services will be held Wednesday afternoon at 3:30 p.m. in Northview Cemetery, with Mr. Horace Jones officiating.
The following gentleman will serve as pallbearers: Tristan Hicks, Keith Moss, James Farrister, Tyler Moss, Kyle Puckett, and Horace Jones.
The Smith & Miller Funeral Home is honored to serve the family of Ms. Patsy Guice.