Note: the following item was submitted by Melanie Dallas of Highland Rivers Health. – KtE
To say the past year – the roughly 12 months since the COVID-19 pandemic began – has been stressful would be an understatement. So much changed so quickly that many people experienced anxiety, and depression, as well as stress. Many others experienced grief, over the loss of a loved one, and perhaps the loss of a sense of normalcy.
Over the past year, as people struggled to cope with such unprecedented disruptions, studies have found substance use escalated dramatically. Although the upsurge in opioid overdose and deaths have gotten the most headlines, increases in alcohol use has been no less significant.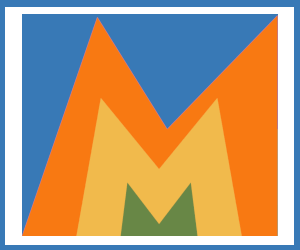 As we recognize Alcohol Awareness Month in April, it is a timely opportunity to review some of the basic facts about alcohol, and why it is critical to understand when drinking behaviors become dangerous.
One of the most important things to know is that alcohol is the most widely used mind- and mood-altering substance in the U.S. According to the Centers for Disease Control and Prevention (CDC), alcohol is the third leading cause of preventable death in the United States; about 95,000 Americans die from alcohol-related causes each year – more than 260 every day.
The Substance Abuse and Mental Health Services Administration (SAMHSA) 2019 National Survey on Drug Use and Health (NSDUH), found 85.6 percent of people ages 18 or older reported drinking alcohol in their lifetime; 69.5 percent reported they drank in the past year; and 54.9 percent reported drinking in the past month. (While this data does not differentiate between alcohol use and misuse, drinking alcohol under age 21 is considered misuse.)
Research about alcohol use during the pandemic found an alarming increase. A study in the International Journal of Environmental Research and Public Health found that participants who reported experiencing "very much" or "extreme" stress due to COVID-19 also reported drinking more frequently, and consuming more drinks over a 30-day period than those who did not report high levels of stress. A similar study in JAMA Network Open found the frequency of alcohol consumption increased 14% in 2020, compared with 2019.
This is a troublesome trend: increasing the amount you drink increases your risk of alcohol use disorder (AUD), what we used to call alcoholism. According to the National Institute on Alcohol Abuse and Alcoholism (NIAAA), AUD is a medical condition – a brain disorder characterized by an impaired ability to stop or control alcohol use despite adverse social, occupational, or health consequences. AUD is also a progressive condition that can become more complicated over time and lead to serious medical complications including liver disease, cancer and diabetes.
NIAAA reports that 14.1 million adults ages 18 and older had AUD in 2019, while an estimated 414,000 adolescents ages 12–17 had AUD during this timeframe. That these numbers may have increased over the past year should concern us all.
The good news is that no matter how severe the problem may seem, evidence-based treatment with behavioral therapies, mutual-support groups, and/or medications can help people with AUD achieve and maintain recovery. Highland Rivers provides several services to help individuals with alcohol use disorder achieve recovery, including acute detoxification, residential substance use treatment, intensive outpatient treatment, and community-based addiction recovery support services. In addition, Alcoholics Anonymous and other 12-step programs, as well as clinical and medical treatment providers, can be found in communities across Georgia.
But the most important person in recovering from AUD is you. If the past year has been stressful for you and your drinking has become a concern, you can begin with an NIAAA self-assessment at https://www.niaaa.nih.gov/alcohols-effects-health/alcohol-use-disorder. If such as assessment reveals you may need treatment or support, there are several resources that can help: the SAMHSA Helpline can be reached at 1-800-662-HELP (4357); the Georgia Crisis and Access Line (GCAL) at 1-800-715-4225; and Highland Rivers Health at 1-800-729-5700. Don't wait – recovery is always possible.
Melanie Dallas is a licensed professional counselor and CEO of Highland Rivers Health, which provides treatment and recovery services for individuals with mental illness, substance use disorders, and intellectual and developmental disabilities in a 12-county region of northwest Georgia that includes Bartow, Cherokee, Floyd, Fannin, Gilmer, Gordon, Haralson, Murray, Paulding, Pickens, Polk and Whitfield counties.