Update:
A Cedartown woman arrested on a felony charge for theft by deception after she faked having terminal cancer and took money donated to her through fundraising efforts was released from jail earlier today.
Katie Lynn Shellhorse was released on a $1,000 bond from the Polk County Jail after being incarcerated on the lone charge Tuesday evening.
Shellhorse is accused of claiming to have terminal cancer and turning around and taking at least $15,000 in cash donated to her following that.
Polk County Police Detective Caleb Bowman said earlier in the evening that thus far, no additional victims who had given her money had come forward thus far.
Those who have donated to Shellhorse in the past are encouraged to come forward and contact Detective Bowman at 678-246-5107 to provide information. Only those who can provide proof and documentation of money they gave should call in, police asked in a press release announcing the arrest earlier in the day.
Check back for further updates as they become available.
Previously posted: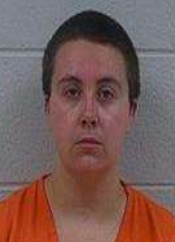 A local woman who previously claimed to have cancer is was jailed on Tuesday evening on charges that she defrauded those who raised money for her of at least $15,000 by faking her condition.
Katie Lynn Shellhorse, 22, of 2345 Piedmont Highway, Cedartown, admitted as much in a Facebook posting that was copied by others in screenshot and is available below, but the original was later deleted.
Shellhorse went so far as to shave her head – which had started to grow back in her mugshot – to pull off her claim of cancer.
Polk County Police officers took her into custody Tuesday evening, though originally she had sought to make arrangements to turn herself in through her attorney.
Detective Caleb Bowman said that because the warrants were sworn and taken out earlier in the day, officers decided to go ahead and go through the booking process and no incident was reported.
Shellhorse was charged with a single count of felony theft by deception, and bond had not yet been set for her as of the posting of this report.
According to a press release about Shellhorse's arrest, the case against her began when police received a report on April 27 about the potential false claims of having cancer, and suspicious statements about her diagnosis.
Officers brought the report to the attention of detectives, and an investigation was opened. Per the release, the nearly monthlong investigation found that Shellhorse didn't have terminal cancer despite telling many she had, and received close to $15,000 in donations during that time from churches, citizens of the community and other fundraising efforts.
Per police, the exact amount that was raised and given to Shellhorse due to her claims of having cancer is not yet fully determined, and additional victims are still being located. Those who have donated to Shellhorse are asked to contact Detective Bowman at the Polk County Police at 678-246-5107 to speak to detectives about the incident.
Additionally, police reported they are leaving the case open until all the victims are known. Detectives encourage reporting parties to only contact law enforcement if you have documented proof of your donation, per the release.
Shellhorse posted the items below on Facebook that police were aware of, but it has not yet been fully verified. These copies came from a local Facebook group that shared them on Tuesday.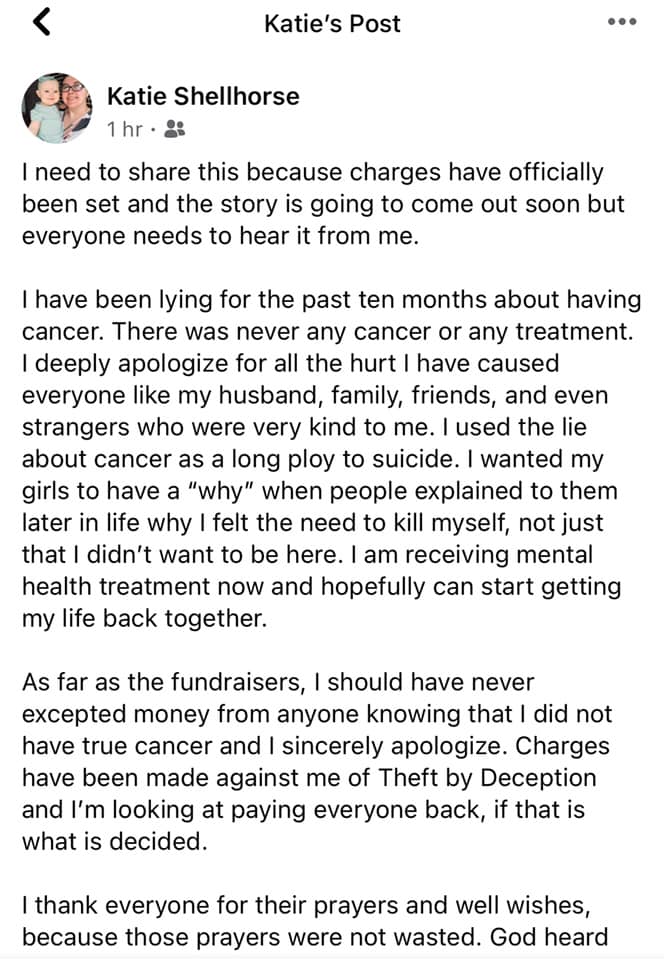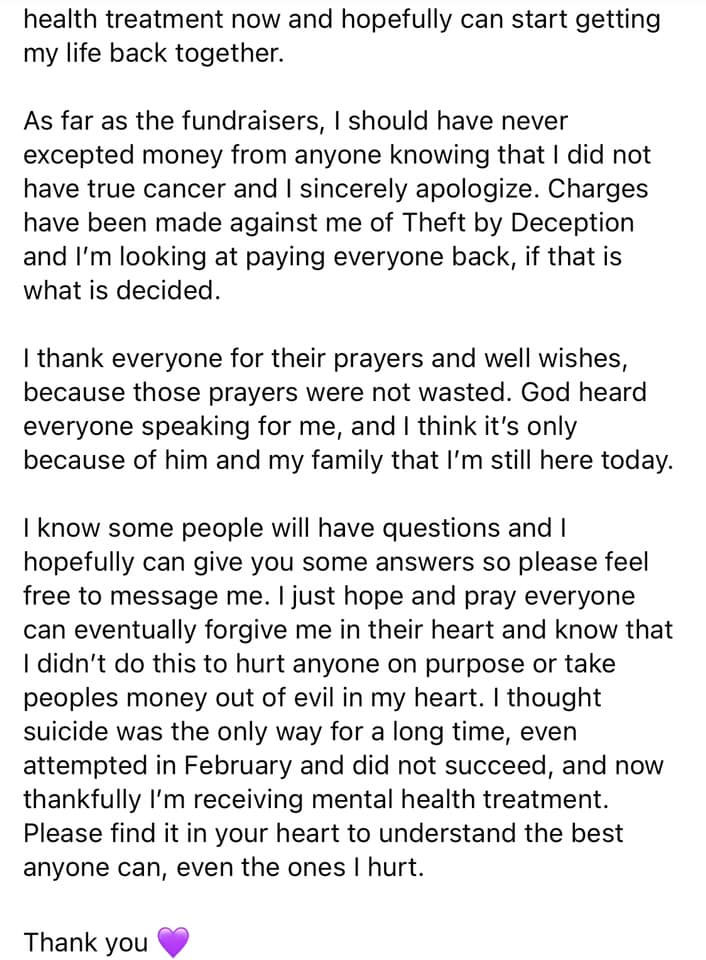 Of note, upon completing a search for Shellhorse on social media, only complaints about her deleting the post immediately showed up on Facebook itself.