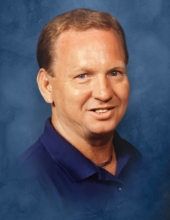 Mr. Thomas R. "Tom" King, age 78, of Rockmart, GA, passed away Thursday morning, March 16, 2023, at his residence.
Tom was born in LaGrange, GA on September 10, 1944, a son of the late Willie Lee King and the late Arline Bledsoe King. Tom lived his childhood years in LaGrange and joined the United States Army at the age of eighteen.
He was a proud veteran who served during the Vietnam War and received the National Defense Service Medal, VNSM expert rifle M14 award and also the Drivers Badge with a bar. Tom loved to golf and make memories traveling to the beach with his family.
He was a devout member of Happy Valley Baptist Church in Villa Rica, GA where he served as the financial director of the church for twenty years. He loved his church and his pastor. Tom retired from Jervis B. Web Company as a procurement Agent after many years of service.
In addition to his parents, Tom was preceded in death by his son, Steve King; and two brothers, Curtis Lee King and Phillip King.
Tom is survived by his loving wife of forty one years, Lillie Aboungleen King of Rockmart, to whom he was married on January 22, 1982 and affectionately called "my lady"; five children, Tammy Johnson, Cedartown, Tommy (Dana) King, Hogansville, Dana Hayes (Randy) Bishop, Rockmart, Donna Hayes (Robert) Upton, Rockmart, and John M. (Norie) Hayes, Powder Springs; fourteen grandchildren: Jessica Graham, Rebecca Lopez, Craig Graham, Erin Rogers, Kyle King, Tiffany Herbert, T.J. Dunn, Tara Bailey, McKenna Dunn, Kelsey Barnett, Lillie Upton, Chase Chandler, P.J. Hayes, and David Hayes; fourteen great-grandchildren; several nieces and nephews; and his Boston Terrier, Izzy.
Celebration of Life Services will be held Saturday, March 18, 2023 at 5:00 pm in the chapel of the Alvis Miller & Son Funeral Home with Rev. Eddie Wyatt and Rev. Charles Dyer officiating. His son, John Hayes will deliver the eulogy.
The family will receive friends Saturday afternoon from 3:00 pm until the service hour at the funeral home.
Honorary pallbearers will include: B.J. Bearden, Stacey Bullock, Jerry Clausen, Lamar McGatha, Tim Noble, Alan Parker, Tommy Mann, Joshua Mann, and Freddy Young.
In lieu of flowers, the family request memorial donations be made to Happy Valley Baptist Church, 605 Main Street, Villa Rica, 30180.
Alvis Miller & Son Funeral Home & Crematory is in charge of arrangements for Mr. Thomas R. "Tom" King.