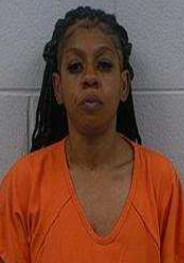 The Rockmart Police took a woman into custody on multiple charges after she was stopped for failing to yield on a left turn in front of an officer on patrol, according to a morning report.
Lakeisha Nicole Prater, 36, of 435 Hogue Ave., Apt. 3, Rockmart, remained in the Polk County Jail this morning with no bond set after her arrest Monday evening during a traffic stop on multiple charges.
Rockmart Police reported pulling Prater over on Monday evening after 9 p.m. at Highway 278 and Piedmont Avenue. She was driving a green Kia Soul that failed to yield when turning left, and officers pulled her over with a juvenile in the back.
The report stated that officers then radioed in her information and found out that she had a warrant for her arrest with a request for a hold. When asked to get out of the car, she complied and was still holding her phone when officers asked her to put it down. She told police she had another phone call to make, and when police commanded her again to put the phone down, the report stated that "began to raise her voice and turned away from me."
Officers then tried to gain control of Prater, who tried to get out of officer's grasp, one holding each arm. Police threatened to use their Taser on her if she didn't stop resisting, and she gave up and was ultimately taken away to jail.
Police got in contact with the juvenile's father and he came to pick up the child to take them home.
While being searched at the Polk County Jail, Prater was found to be in possession of a glass pipe along with crack cocaine.
Prater is being held on felony charges of identity theft fraud when using/possessing identifying info concerning a person, financial transaction card fraud and possession of a schedule II controlled substance.
She is also being held on misdemeanor charges of theft by deception, failure to yield when turning left, obstructing law enforcement officers, and possession and use of drug-related objects.