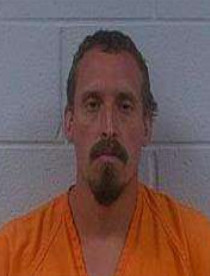 A traffic stop for a broken tail light ended with the arrest of the driver for fleeing the scene of a collision with a Eagle Rock Distributing truck transporting beer at the Country Store on Piedmont Highway this past Friday.
According to Polk County Police reports, Ethan James Heinrich, 30, of 774 Culp Lake Road, Cedartown, was arrested and remained in jail as of this posting on misdemeanor charges with no bond set for no operating brake lights/signals, hit and run and failure to report accident with injury/damage during a March 26 incident earlier in the morning at 7:53 a.m.
Heinrich still remained in jail as of this morning without any bond set on the charges.
The report from Polk County Police stated that Heinrich was stopped by police around 11 a.m. on March 26 after he was found to be driving his Nissan Frontier pickup truck without a working tail light. Heinrich initially told officers he was unaware it wasn't functioning properly.
Police were aware of a truck matching the description of Heinrich's having fled the scene of the collision in the parking lot at the Country Store when they pulled him over at the old Sportsman Hut on Prior Station Road.
When asked about his part in that fender bender and the damage to the back of his truck, he told officers that "he did recall an incident at the Country Store, but stated that he "hardly tapped it, there wasn't any damage I looked," per the report."
The Eagle Rock Distributing truck was delivering beer to the Country Store that morning, reports stated.
However, officers stated in the report that "Contrary to his statement there was damage to the Commercial Vehicle and he did not exit his vehicle at any point to check for damage or attempt to make contact with the other driver."
Officers asked Heinrich if he had been drinking, which he initially told them a beer, then changed his story to half a beer.