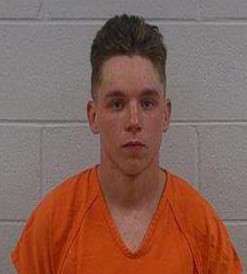 A Rockmart man was jailed on drug and traffic charges early this past Saturday morning after his vehicle was spotted using blue lights, reserved only for police vehicles.
Steven Phil Bray, 21, of 631 Hogue Ave., Rockmart, was taken into custody around 3:15 a.m. after initially being pulled over by officers around 2 a.m. near the intersection of College Street and North Piedmont Avenue after an officer saw his 2007 red Ford Fusion "with blue lights above the wheels of the vehicle."
After being asked for his paperwork, Rockmart Police reported that Bray was only able to furnish his license, and police were unable to determine the registration status of the Ford Focus, or any insurance on file.
Police reported that Bray tried to show he had insurance on the vehicle, but ultimately in the middle of the night was unable to do so and told police to "just tow it."
While police were searching the vehicle to conduct an inventory, they found a "glass smoking pipe with a white/burnt residue (suspected to be Methamphetamine) inside of the center console of the vehicle," the report stated.
Bray was charged by Rockmart Police and jailed on charges of operating an unauthorized vehicle with blue lights, no insurance, felony possession of methamphetamine and possession of drug related objects.
No bond had yet been set.