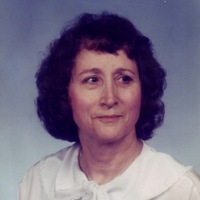 Ms. Faye Vines Crawford, age 80, of Cedartwon, Georgia  passed away on Tuesday morning, September 15, 2020.
She was born on March 14, 1940 in Haralson County, Georgia. Faye attained her high school diploma and graduated with her degree in nursing. She had work as a LPN for many years. She attended Anna Kresge United Methodist Church. She was preceded in death by her mother, Maurine Greenway and brother in law, Danny Harbin.
She is survived by her daughter, Becky Crawford; son, Timothy Crawford; brothers, Eddy Greenway & Kena and Jimmy Greenway; sisters, Paulette Harbin and Jeanette Callahan; grandchildren, Joey Crawford, Lori Crawford, Brittany Crawford, Jessica Eder, Wesley Marr, Tristan Pope and Josh Crawford; great grandchildren, Haiden McGee, Brooklynn Eder and Watley Chambers. A number of nieces, nephews and other relatives also survive.
Funeral services for Faye Crawford will be conducted on Friday afternoon, September 18, 2020 at 3:00 p.m. from the Chapel of the Lester C. Litesey Funeral Home with Rev. Randy Vines officiating. Interment will follow in the family lot of the North View Cemetery.
The family will receive friends on Friday afternoon, September 18, from 1:00 p.m. until the funeral hour at 3:00 in the Chapel of the Litesey Funeral Home.
In accordance with the CDC social distancing will be followed and mask are encouraged.
Flowers will be accepted or those wising to do so may make memorial donations to the American Cancer Society, 1-800-227-2345 or P.O. Box 22478, Oklahoma, City, OK 73123.
For personal condolences and to sign the online guestbook, please visit our website at liteseyfh.com.
The Lester C. Litesey Funeral Home is in charge of the arrangements for Ms. Faye V. Crawford.