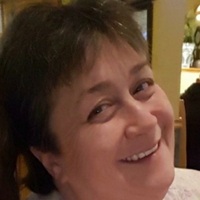 Pennie Lynn Weddington, age 58, of Cedartown, Georgia, passed away on Wednesday evening, June 24, 2020.
Mrs. Weddington was born June 14, 1962 in Atlanta Georgia to the Late Earl Wayne Bridges and Mary Swain Keaton, and was employed for 20 years with Wal-Mart as co-manager.
Surviving are Her Husband Lenard Weddington, Sons Todd & Michelle Bridges & William Bridges, Daughters Katharyn Weddington & Chris, Chelita Weddington, Brother Michael Bridges, Sisters Kimberly & Scott Veal and Honey Skinner, Seventeen Grandchildren and one Great Grandchild also surviving.
Funeral Services for Pennie Lynn Weddington will be held Saturday June 27, 2020 at 1:00 p.m. in the Chapel of the Lester Litesey Funeral Home.
The family will receive friends Friday June 26, 2020 from 6:00 p.m. until 8:00 p.m. at the funeral home. Family members and visitors are ask that during the hours of visitation and the funeral services, to please follow the guidelines set forth by the CDC and keep proper distance. Everyone is welcome to wear mask. We ask that the guidelines are followed to protect the family we are serving, all visitors and our staff.
The family has asked that flowers be omitted and donations made to the American Cancer Society.
Pallbearers are Todd Bridges Chris Dale, Timothy Taylor, Bradley Graves, Preston Bridges, Greg Dale and Scott Veal.