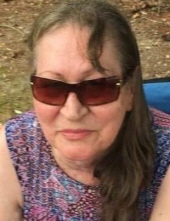 Mrs. Mary Louise Dentmon, age 73, of Cedartown passed away Friday, September 25, 2020.

Mary was born on February 27, 1947 daughter of the late Charles Holtzclaw and Mary Brand Holtzclaw. She was devoted to her family and enjoyed cooking for everyone. She had a love for flowers and reading her Bible. She always enjoyed a good baseball or basketball game with the grandchildren.

She was preceded in death by her parents, Charles & Mary Holtzclaw; brothers, Carl Holtzclaw and Fred Holtzclaw; sisters Myrtle House and Bessie Holtzclaw.

Mary is survived by her children, Terry Dentmon, Jr and Austin "BJ" Ward and his wife Mary Jane; grandchildren, Kimberly Ward, Justin Ward, Lori Ward, Randy Dentmon, Emily Dentmon, and Ryan Dentmon; great grandchildren, Dustin Ward, Aiden Ward, Ashlyn Ward, Riley Dentmon, and Noah Dentmon; brothers, Charles Holtzclaw, Frank Holtzclaw, Roger Holtzclaw, and Jesse Holtzclaw. Several nieces, nephews and cousins also survive.

Graveside services for Mrs. Dentmon will be held Monday, September 28, 2020 at 1:30 PM in the family lot in Lime Branch Baptist Church Cemetery.

The following gentlemen will serve as pallbearers, Justin Ward, Austin Dentmon, DJ Bruce, and Derrick Roundtree.

The Smith & Miller Funeral Home is honored to serve the family of Mrs. Mary Louise Dentmon.