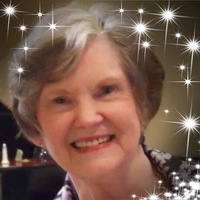 Mrs. Elizabeth Joann Lay Mayben, age 81, of Cedartown, passed away on Sunday, July 5, 2020. She was born on April 27, 1939 in Alabama. She was the daughter of the late William Henry and Margarie Slaughter Lay.
Mrs. Mayben is survived by her husband, James Howard Mayben; daughters, Janna Ruark (Jeff) and Alecia Kelley (John); son, Todd Howard Mayben (April); sister, Willene Lay Newman; grandchildren, Jeremy Ruark (April), James Ruark (Amanda), Candice Mayben, Crystal Mayben, Carli Mayben, Clayton Mayben, Jodi Grace Kelley, Emilee Kelley, and John Alvin Kelley; and great-grandchildren, Taylor Ruark, Brynlee Ruark, Jacqueline Ruark and Aiden Ruark.
In accordance with local, state, and federal guidelines a private service will be held for Mrs. Mayben's immediate family.
The family is accepting flowers; however, donations can also be made to First Baptist Church Memorial Fund, 101 N. College Street, Cedartown, GA 30125.
The following gentlemen will serve as pallbearers: Jeremy Ruark, James Ruark, Clayton Mayben, Jeff Ruark, John Kelley, John Alvin Kelley, and Taylor Ruark.
Messages of condolence can be made to the family by visiting our website and signing the online guestbook at gammagefh.com.
The Olin L. Gammage and Sons Funeral Home is handling the arrangements for Mrs. Elizabeth Joann Lay Mayben.