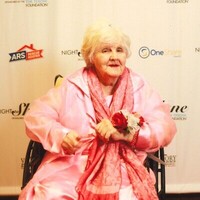 Mrs. Darlene Osborne Jackson, age 68, of Cedartown, Georgia, passed away on Tuesday, August 4, 2020. She was born on September 18, 1951 in Cedartown. She was the daughter of the late Albert and Maude Strickland Osborne.
Mrs. Jackson is survived by her niece, Frances Elaine Barber and nephew, Arnie Hunter.
Mrs. Jackson is preceded in death by her parents; husband, Benjamin Jackson, and sister, Sara Hunter.
In accordance with local, state, and federal guidelines a private service will be held for Mrs. Jackson's immediate family at a later date.
Messages of condolence can be made to the family by visiting our website and signing the online guestbook at gammagefh.com.
The Olin L. Gammage and Sons Funeral Home is handling the arrangements for Mrs. Darlene Osborne Jackson.