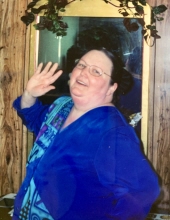 Mrs. Carol Johnson Bostwick, age 61, of Cedartown passed away Friday, August 28, 2020 at her residence.

Private family interment services will be held Wednesday, August 2, 2020 at Georgia National Cemetery.

A celebration of life service will be held Saturday, September 5, 2020 at 2:00 PM in New Beginnings Apostolic Church in Aragon.

A complete announcement will follow.

The Alvis Miller & Son Funeral Home & Crematory is serving the family of Mrs. Carol Johnson Bostwick.