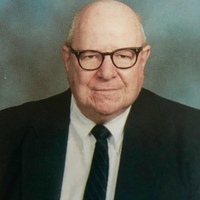 Mr. Robert Walker Flournoy, age 84 of Cedartown, Georgia passed away Thursday July 16, 2020.
Mr. Flournoy was born October 25, 1935 in Cedartown Ga. to the Late Olin Turner Flournoy and Edna Earle Jones Flournoy and was also preceded in death by His Grandparents Robert Waddey & Lillian West Jones and Henry Walker & Vera Turner Flournoy.
Mr. Flournoy was graduated from Cedartown High School and later from the University of Georgia. Then began working as a language specialist for the United Arab Republic teaching English until his retirement. He was also a long time member of the First United Methodist Church in Cedartown.
Surviving are a number of loving cousins and good family friends.
A private graveside service at the Greenwood Cemetery with the Rev. Dr. Mark Nugget officiating. Flowers are asked to be omitted and donations be made in his honer to the First United Methodist Church 201 Wissahickon Ave. Cedartown Ga. 30125.
Condolence can be made by visiting our website at www.liteseyfh.com and sign the online guest book.
The Lester Litesey Funeral Home has charge of the services for Mr. Robert Walker Flournoy.