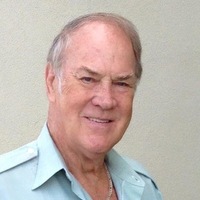 Mr. Phillip Bentley, age 78 of Cedartown, Georgia, passed away Sunday, October 4, 2020.
Phillip was born December 16, 1941 in Cedartown to the late Edward Dalton Bentley and Mildred Marie Bentley Stallings, and was also preceded in death by Grandparents Eyle Bentley, Emily Bentley, Bonnie Zelma (Big Mama) Noland and Euell Olander (Big Daddy) Noland. Mr. Bentley worked for a number of years in Construction and was a Former Polk County Commissioner.
Surviving are his daughter Felicia & Chad Scott, Grandchildren Jaden Chandler & Dylan Scott, Aunt Joyce McBride and long time friend Judy Abercrombie.
A Memorial service will be held Saturday, October 24, 2020 at 2:00 p.m. in the Chapel of the Lester Litesey Funeral Home with Rev. Joel Alexander officiating. Interment will follow in the Polk Memory Gardens.
Condolences can be made to the family by visiting our website at www.liteseyfh.com and sign the online guestbook.
The Lester Litesey Funeral Home has charge of the services for Edward Phillip Bentley.