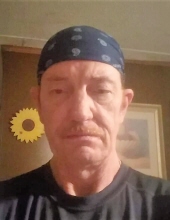 Mr. Michael Todd Payne, age 55, of Cedartown, GA passed away Thursday, June 18, 2020.
Michael was born in Cartersville, Georgia, December 11, 1964 to the late Oscar Payne and the late Christine Pilgrim Payne. He enjoyed buying and selling antiques.
He is survived by his sister, Martha Payne; nieces, Vickie, Kendell, and Shawna along with his companion, Patty Gonzalez.
Family and friends will gather at a later date to celebrate his life.
The Smith & Miller Funeral Home is honored to serve the family of Mr. Michael Todd Payne.