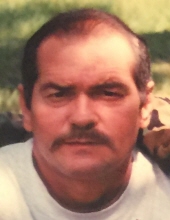 Mr. Joseph Samuel (Joey) Wentzell Jr., age 62, of Rockmart, GA passed away Tuesday, September 8, 2020.

Mr. Wentzell was born in Junction City, KS, on November 1, 1957, a son of the late Joseph Samuel Wentzell Sr. and the late Betty Jean Peterson Wentzell. Joey lived the greater part of his childhood and young adult life in College Park, GA before moving to Rockmart in the 1990's.
He enjoyed putting model cars together and collecting Indian souvenirs. He had a love for the outdoors where he hunted, fished and hiked. One of his favorite past times was watching old western movies.

In addition to his parents he was preceded in death by a son, Brandon Davis Wentzell; brother, James B. Wentzell; and sister, Kathleen Wentzell.

He is survived by his sister, Bonnie Lentz and her husband, Thomas, Aragon; nephews: Chris Walker, Jason Walker, and Paul Walker; and great-niece, Madison Walker.

In keeping with his wishes, Mr. Wentzell will be cremated, and memorial services will be held at a later date.

The Alvis Miller & Son Funeral Home & Crematory is serving the family of Mr. Joseph Samuel (Joey) Wentzell, Jr.