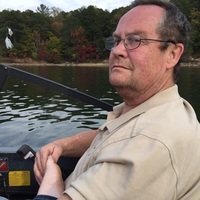 Mr. Jeffery Alan Burgess, age 60, of Cedartown, Georgia, passed away on Saturday, September 12, 2020. He was born on June 25, 1960 in Marietta, Ga. He was the son of the late Bluford Burgess and Dorothy Mayfield Burgess.  
Mr. Burgess is preceded in death by his parents; and brothers Garry Burgess and Jerry Burgess.
Mr. Burgess is survived by his wife, Audrea Burgess; daughter, Rebecca Burgess; and son, Thomas Burgess; sisters, Charlotte McBurrett and Sandra Marks (Lee); brothers, Phillip Burgess (Vickie) and Ronald Burgess (Diana).
The funeral arrangements for Jeffery Alan Burgess will be held on Tuesday, September 15, 2020 at 2:00 pm at New Hope Fellowship Church with Rev. Steve Fetkenhour officiating.
Interment will follow in the Oak Grove Baptist Church Cemetery.
The family of Mr. Burgess will receive family and friends on Monday, September 14, 2020 from 5:00pm until 7:00pm at Gammage Funeral Home.
The following gentlemen will serve as pallbearers: Thomas Burgess, Carson Hand, Cole Newman, Shannon Newman, Henry Ridley, and Freddie Giles.
In accordance with the guidelines and recommendations set forth by the CDC, social distancing guidelines will be in place as well as the use of masks requested for all services provided for Mr. Jeffery Alan Burgess.
Messages of condolence can be made to the family by visiting our website and signing the online guestbook at gammagefh.com
The Olin L. Gammage and Sons Funeral Home is handling the arrangements for Mr. Jeffery Alan Burgess.