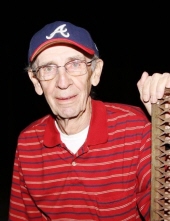 Mr. David C. Webster, age 84, of Dallas, GA passed away Sunday, July 12, 2020.
He was born in Portland, Maine on June 30, 1936 a son of the late Eliot Cushing Webster and the late Elizabeth Ailene MacPhee Webster. Mr. Webster moved to Georgia thirty years ago from Las Vegas, Nevada. He was a veteran of the United States Air Force and a member of the Church of Christ. He was a former employee of Georgia Power, had worked for the Atlanta Braves and was last employed by Chattahoochee Technical l College. Mr. Webster was an avid fan of the Atlanta Braves and enjoyed spending time with his family.
In addition to his parents he was preceded in death by a grandchild, Haley Cunningham and by a brother, Alan Webster.
Survivors include three daughters: Jil McClung, Dallas, Jeri Purdy, Rockmart and Jan Smith, Cartersville; six grandchildren: Vincent McClung, Jennifer McClung Roberts, Henry Purdy, Sam Purdy, Holly Hinchman and Heather Whisenhunt; five great grandchildren: Maggie McClung, Collin Hinchman, Jude Hinchman, Mattie Whisenhunt and Raeleigh Whisenhunt; and a sister, Pam Nightenhelser.
In keeping with his wishes Mr. Webster will be cremated and no services will be planned.
The Alvis Miller & Son Funeral Home & Crematory is serving the family of Mr. David C. Webster.