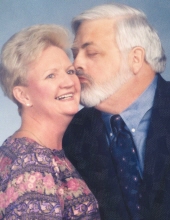 Charles Edward Trippe Jr. only son of Charles Edward Trippe Sr. and Ruth Dinkins Trippe passed away on Thursday morning May 20th. He was surrounded by his devoted wife Barbara and family members.

Charles was born on March 16th, 1946 and as he stated "In Augusta, GA wishing to be near his mother at the time". He graduated from Hephzibah High School in 1964 and attended Reinhardt College and Augusta College.

He was a Shriner and a 32nd degree York and Scottish Rite Mason. He was recently honored for 50 years of Masonic Service.

Mr. Trippe was a long time resident of Cedartown and Polk County Georgia. He was employed for over 34 years by the Georgia Dept. of Labor. During his tenure there he placed innumerable people into jobs and made countless friends. He never met a stranger and with his quick wit and outgoing personality he had others laughing almost till the moment he passed away.
He was much loved and when his light was extinguished this world became a lesser place.


He was preceded in death by his parents and his only sibling the beautiful Martha Trippe Oellerich.

He is survived by his wife, Barbara Sindorf Trippe; children, Carey Trippe Popham, Heavalan (David) Moody, James Shirey Jr. (Theresa), and Beverly Holland Pucket; grandchildren, Carly Forrister, Macy Forrister, Avery Suarez, Trent Suarez, Juliet Shirey, Sebastian Shirey, Jannah Mullinaz Sorrell, Tyler Mullinax, Rylan Mullinax, Samantha Holland, Brody Nichols; great grandchildren, Trippe Suarez, Russell Sorrell, Kaiden Sorrell, Wylder Sorrell, Abram Mullinax; nieces and nephews, Dea, Chuck, Ted, Marty Oellerich and their families; and one very special friend, Barbara Davis Turner.

At Charles' behest no funeral will be held. As he firmly stated "as the tree has fallen there it must lie."

The Smith & Miller Funeral Home is honored to serve the family of Mr. Charles Trippe Jr.