I look today at the state of the globe, and I think to myself that we here in Polk County are all lucky at the moment to be where we are.
We aren't on the west coast, where fires are raging across the countryside and destroying millions of acres of forested land, cities and towns. We aren't in the direct path of a Category 2 hurricane on the Gulf Coast (though the remnants of Hurricane Sally should be visiting us through midweek through Friday.)
Polk County's not in the middle of political firestorms in Washington, D.C., or major protests over the death of men at the hands of police officers.
Instead, we sit this gloomy, overcast morning enjoying the scenery of rolling hills and green valleys that from time to time feel the impact of disaster but usually on a much smaller scale than those facing fire, flood, hurricanes and civil unrest. One could argue that Polk County is overall a peaceful environment surrounded on all sides by the chaos of the rest of world trying to invade.
I think about all the things that we face on a daily basis, the challenges of trying to keep up with our neighbors near and far and always pushing ahead with the goal of getting something better in Cedartown, Rockmart, Aragon and all points in between. It's not easy work.
Yet I am a firm believer that we can roll up our sleeves and all pitch in to do better. It takes individuals like you and me to make an impact on the world and push for change for the better. Do your part and consider how you can help, whether it be pushing yourself to open that business you've always thought would make you rich, or simply offering your time to organizations that need your help.
Right now, there's a lot of the world suffering. The pandemic remains in full force. Entire states are engulfed in flames. Hurricanes continue make landfall and cause widespread damage.
Help provide a little peace from our corner of the world and give back. Because at the moment, we are the lucky ones.
In the News
I'm keeping items brief as possible this morning so I can work on other items of note, but here's a couple of things you should know about.
Something important from the City of Cedartown:
Here's something from the Rockmart Cultural Arts Center that you will also find important (for art lovers, anyhow.)
Today's forecast
Well, as I said before: gloomy and overcast. There's a chance of showers and thunderstorms before 3 p.m., then a slight chance of showers. Expect it to remain mostly cloudy, and a high of 82 on the day. Overnight we have a 20% chance of rain, and a low down to 65… (come on Autumn temps, I want long sleeves and jackets back…)
Hurricane Sally looks like this as of a few hours ago: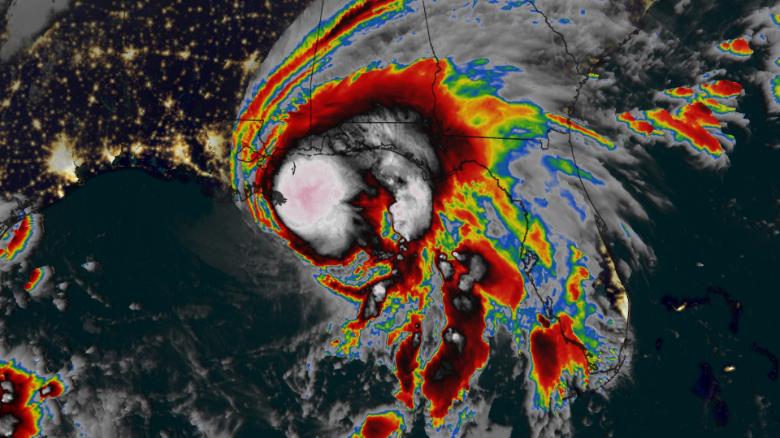 The hurricane is on track to impact the Gulf Coast and head our way per the National Hurricane Center's latest forecast models, though those are still not entirely certain. The NHC's predictions put landfall somewhere along the Mississippi/Alabama gulf coast, and we should be seeing the remnants here in the next few days to come.
Hurricane Sally is moving slowly, so no landfall just yet.
Something to watch this morning
First, let's look at college parties:
Something else important going on you need to pay attention to: The U.S. Ambassador to China is set to step down….
Something to read this morning
This is shocking, and no one should stand for it happening in our state. (Yahoo news)
Man beaten by Clayton deputy moved to Fulton County Jail.
If you can believe that a COVID-19 vaccine is just "weeks away," then I'll tell you another good one… Don't get me wrong. I want a vaccine to be weeks away. Yet I'm betting that the people I've talked to about COVID-19 will laugh at that assertion and tell you to be prepared for another year like this one.
From the NY Times: President Trump scorns science apparently as he comments on wildfires.