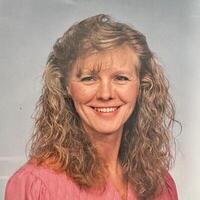 Mrs. Christine J. Davis McCollum, aka: Nanny, age 73, of Cedartown, Georgia, passed away peacefully on Sunday, January 17, 2022, after a 17 year journey with Alzheimer's. 
She was born on January 3, 1949 in Cedartown.  She was the daughter of the late Charlie Davis and Minnie Ballew Davis.
Mrs. McCollum was a devoted wife, mother, grandmother, sister, and friend.  She loved to shop and dance. She spent a lot of time watching her grandchildren play in various sports. 
She retired from the Hon Company and was also employed with Goodyear for many years.
Mrs. McCollum is survived by her daughter, Jill McCollum McManigal (Rick); son, Scott McCollum (Lorinda); sisters, Patsy Morris (Jim) and Margie Reid (Dan); brother, Hewey "Whitey" Davis (Renee); grandchildren, Kerrigan McManigal, Ericka McManigal, Brayden McCollum, John Thomas McCollum, Erica Crawford Payton, Tessa Crawford West; and great-granddaughter, Abby Jo Crawford.
Mrs. McCollum is preceded in death by her parents; husband, Thomas Larry McCollum, who she was married to for 53 years before his passing on March 8, 2021; sisters, Betty Short (Roy), Bea Hopkins (Tinker); brothers, Jimmy Davis, Dewey Davis; infant brothers, Donald and Charlie Davis; and several nieces and nephews.
The funeral arrangements for Mrs. Christine J. Davis McCollum will held on Thursday, January 20, 2022 at two o'clock in the afternoon in the chapel of the Gammage Funeral Home with Rev. Chris Wiseman officiating. Interment will follow in the Northview Cemetery.
The family of Mrs. McCollum will receive family and friends on Wednesday, January 19, 2022 from six o'clock in the evening until eight o'clock in the evening at the Gammage Funeral Home.
The following gentlemen will serve as pallbearers: Kerrigan McManigal, Rick McManigal, Brayden McCollum, John Thomas McCollum, Jeremy Morris, and Kyle Morris.
Flowers are being accepted; however, donations can also be made to Alzheimer's Association, 225 N. Michigan Avenue, Floor 17, Chicago, IL 60601 or http://act.alz.org- in memory of Christine Davis McCollum.
Messages of condolence can be made to the family by visiting our website and signing the online guestbook at gammagefh.com.
My journey on earth may be over but my legacy will definitely live on. I AM FINALLY FREE…..Love, Chris
The Olin L. Gammage and Sons Funeral Home is handling the arrangements for Mrs. Christine J. Davis McCollum.