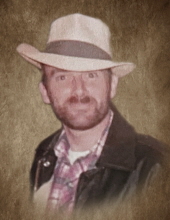 Mr. Tom Huffstetler, age 69, of Rockmart, GA, passed away at his residence on Thursday, August 18, 2022.
Tom was born April 1, 1953, in Pensacola, FL, son of Cathia Creamer Huffstetler and the late Evans Huffstetler.
He grew up in Charlotte, NC, and moved to Rockmart about 20 years ago from Dothan, AL. Tom was a veteran of the United States Army, who served honorably as a Specialist 4th Class in Germany from 1973 until 1975. He was recognized as an Expert Marksman and selected as Outstanding Soldier. Tom graduated from Central Piedmont Community College with an Associate Degree in Engineering. He was associated with Superior Steel prior to retirement. Tom enjoyed movies and loved to play golf.
In addition to his father, Tom was preceded in death by a sister, Mickey Allen.
Tom is survived by his loving wife, Faye Baker Huffstetler, whom he married June 7, 1980; daughters and son-in-law, Sarah Huffstetler Lawless (James Allen Lawless) of Rockmart, and Abby Leigh Huffstetler of San Diego, CA; grandchildren, Malik Thomas Lawless and Ryleigh Elizabeth Lawless; mother, Cathia Huffstetler of Charlotte, NC; siblings, Daniel Lee (Joyce) Huffstetler of Charlotte,NC, Keta Pender of Rockwell, NC, and Charles Edwin Huffstetler of Wilkesboro, NC; a niece, Tressa Reavis of Charlotte, NC also survives.
Funeral services for Tom will be held Sunday afternoon, August 21, 2022, at 3:00 p.m. in the chapel of Alvis Miller and Son Funeral Home with Pastor James Cordell officiating. His daughters, Sarah and Abbey will be delivering eulogies. Interment will follow in Rose Hill Cemetery with Brown-Wright Post #12 American Legion Honor Guard in charge of military graveside rites.
Tom's family will receive friends at Alvis Miller and Son Funeral Home Saturday evening, August 20, 2022 from 7:00 until 9:00 p.m.
Pallbearers will include Trey Cordell, Walker Cordell, Mike Moore, Donnie Dingler, Matt Johnson and Waymond (Woody) Wood.
Alvis Miller and Son Funeral Home and Crematory is in charge of arrangements for Mr. Tom Huffstetler.