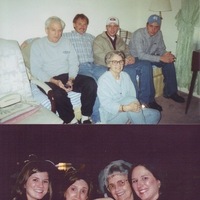 Mrs. Sarah Dyer or Cedartown, GA. passed away on October 17, 2022.
Mrs. Dyer was born June 20, 1936, to the late J.D. and Minnie Lee Knight.
She was a lifelong member of the Cedartown Frist Presbyterian Church. She is preceded in death by her parents and her husband Rayford Dyer.
Mrs. Dyer is survived by her son Scott Jackson; daughter Tina Kim; sisters Charolett Jackson, Patrica Jackson, Sylvia Lumpkin, and Marie Womack. Many nieces, nephews, and other relatives also survive.
A graveside memorial service will be held Saturday, October 29, 2022, at eleven o'clock at the Polk Memory Gardens with Dave Grove and Billy Murdock officiating.
In lieu of flowers, the family has requested memorial donations be made to the First Presbyterian Church of Cedartown.
The Lester C. Litesey Funeral Home is honored to serve the family of Mrs. Sarah Dyer.