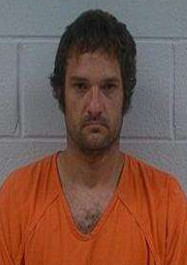 A Cedartown man remains in the Polk County Jail with no bail set after he was alleged in a report to have assaulted a pregnant woman, according to the Polk County Police.
Billie Webster Ponder, 34, of a Mountain Home Road address in Cedartown, was jailed on Sunday by Cedartown Police following a Thursday incident involving a woman who was seven months pregnant.
Per the Polk County Police, they arrived and couldn't find Ponder when the incident occurred on June 4. Nor could they find the woman or her children when they cleared the house after they arrived to investigate a domestic incident. Following a search of the house, the woman who is 7 months pregnant came out of the woods.
She was visibly injured and police had her sit down and explain what happened. The report stated that the pregnant woman was about to leave with Ponder and her children in Dodge Durango when Ponder began to strike her on the head while she sat on the same steps. He also slapped her.
When she said something in reply to his violent outburst, Ponder then began to kick her multiple times. Police found shoe prints on her back and legs.
Police also reported multiple injuries including cuts from a "large clear tote with contents used in gardening, along with glass jars that Billie threw on her head."
Redmond EMS arrived on the scene and the woman refused transport to the hospital, but did report to police that she felt her unborn child was moving.
Police put out information to find Ponder and the minor children since he fled the scene in the Dodge Durango.
He was taken into custody on Sunday morning around 1 a.m. by Cedartown Police. No report from the CPD was yet available as of the time of this posting.
Ponder was charged with felony aggravated assault, and misdemeanors for battery against a female who is pregnant, and four counts of cruelty to children in the third degree.