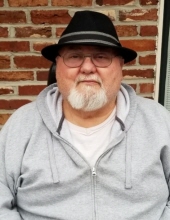 Mr. Phillip Ray "Phil" Mahan, age 74, of Rockmart, GA, passed away on Thursday, December 30, 2021.
Phil was born on May 2, 1947 in Cartersville, GA, to his parents: Julius Boston Mahan and Edith Juanita Tranthem Mahan.
Mr. Mahan lived in Fairmont, GA in Gordon County, GA until 1958, he then moved to Epworth, GA, until 1962. In 1962 he moved to McCaysville, GA until 1965. Phil was a West Fannin High School graduate and had worked at Atlanta Steel Company.
Mr. Mahan was a proud US Army Veteran, where he served during the Vietnam Conflict as a military police officer stationed in South Korea from 1966 until 1969.
Once home, Phil worked at Lockheed Martin from 1969 until 1971. He worked for Atlanta Gas Light Company from 1971 until 1999 before retiring from the Cedartown office as a superintendent.
After retiring from Cedartown, he went back to work at Benton-Georgia Construction Company from 1999-2012 as a safety supervisor.
Mr. Mahan was a loving husband, father, grandfather, great-grandfather, brother, uncle, and friend who will be dearly missed by all who knew and loved him.
In addition to his parents, he was preceded in death by his beloved wife, Shirley Mahan.
Mr. Mahan is survived by his loving children: Kimberly Kathryne Mayne (Roy) of Murrieta, CA, Tammy Annette Garrett (Tim) of Rockmart, GA and Tonya Renee Mahan (Mark Jones) of Rockmart, GA, three granddaughters: Jessica Acfalle, Katie Brothers and Krista McGreevy, three grandsons: Griffin Garrett, Brady Garrett and Jacob Mayne, five great-grandchildren: Makaila Acfalle, Kaven Acfalle, Kade Acfalle, Sonny Brothers and June Brothers, his siblings: Donnie Mahan (Elaine), Linda Ballew (Charlie), Gary Mahan and Pam Wilson (Carl). A number of loving nieces and nephews also survive.
In keeping with Mr. Mahan's wishes, his body will be cremated and no formal services are being planned.
Alvis Miller & Son Funeral Home & Crematory is in charge of the arrangements for Mr. Phillip Ray "Phil" Mahan.