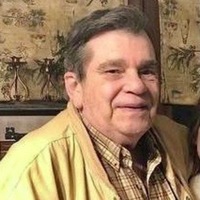 Mr. Peter Burghard (Pete) Johnson, age 79, of Cedartown, passed away on Tuesday, July 27, 2021. He was born on December 5, 1941 in Macon, Georgia. He was the son of the late Joseph Freeman Johnson and Margaret Burghard Johnson.
In 1943 Pete was adopted by his parents, Joseph and Margaret.
Pete would later be reunited with his birth mother, Agnes, who also preceded him in death. Pete was a veteran, having served his country in the United States Marine Corps.
Mr. Johnson is survived by his son, Jeff Johnson; daughters, Melinda Ferguson and Angie Davis; grandchildren, Lauren, Ivy, Trish, Justin and Masie; great-grandchildren, Davis, Mollie Beth, Amos, Jay, Easton, Ellie Grace, Jacob, Allison and Emilee and sister, Joy Jones.
Mr. Johnson is preceded in death by his parents; birth mother, Agnes Harrington Algea and brother, David Algea.
In keeping with Mr. Johnson's wishes, he was cremated.
A private memorial service will be held at a later time.
Messages of condolence can be made to the family by visiting our website and signing the online guestbook at gammagefh.com.
The Olin L. Gammage and Sons Funeral Home is handling the arrangements for Mr. Peter Burghard (Pete) Johnson.