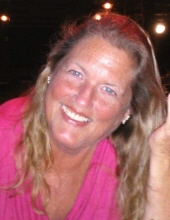 Mrs. Jennifer Lori Bagwell, 59 of Cedartown passed away on Monday, November 23, 2020.

Lori was born September 25,1961 in Atlanta, Georgia to the late Jimmy Bagwell and the late Joyce Black Puckett. Lori loved to read and enjoyed traveling to Panama City Beach, Florida. She worked twenty-six years for the Polk County Department of Family and Children's Services.

Survivors include her daughter Mindy Bagwell; her son, Matthew Duncan; her companion, Michael Wheeler; grandchildren: Casey Bagwell and Andrew Duncan; brothers: Robert Puckett, Tim Puckett, Jason Bagwell and Robert Bagwell; sisters: Latrell McCarty, Miranda Harrell, Teresa Dooley and Kimberly Bagwell along with several nieces, nephews and cousins.


The family will receive friends Saturday, November 28, 2020 from 2:00 – 4:00 PM at Smith & Miller Funeral Home. Social distancing guidelines will be observed and masks are recommended.

The Smith & Miller Funeral Home is honored to serve the family of Mrs. Jennifer Lori Bagwell.