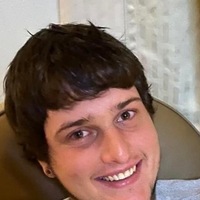 Mr. Jeffrey Allan Youngblood of Cedartown, GA passed away January 17, 2022.
Mr. Youngblood was born September 18, 1995, to Mrs. Lucinda Dailey and Mr. Jeffrey Youngblood.
Mr. Youngblood worked as an HVAC tech in the family business Youngblood Heating and Air. He was also a certified welder.
Allan was a member of the State Line Baptist Church for many years. He Loved the outdoors, riding four-wheelers, mudding and would give a stranger the shirt off his back.
Mr. Youngblood is survived by his son Jay Youngblood. His Brothers Jake Youngblood, Spencer Youngblood, Josh Daily and Daniel Daily. His sisters Brooke Youngblood, Lucy Pearl, Ashley Dailey, Eva Livingston and Julia Livingston. his grandparents Sammie Gayle Smith, Denise Gattis, Joann Dailey and Tommy Youngblood. His nieces and nephews Paisleigh, Izsah, Laineigh, Livvie Emariee, Adrian, Adian Ryker and Emma.
The funeral arrangements are incomplete at this time and will be announced at a later date.
The Litesey Funeral Home is honored to serve the family of Mr. Jeffrey A Youngblood.