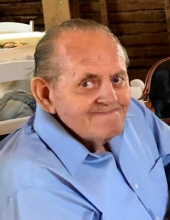 Mr. James Monroe "Jimmy" Harper, age 77, of Rockmart, GA passed away, Saturday, July 17, 2021.

Jimmy was born in Bremen, GA on May 9, 1944 a son of the late Charlie B. Harper and the late Eris Reid Harper. He had been a resident of Rockmart since 1979 moving here from Tallapoosa, GA.
He was a member of the Second Baptist Church of Rockmart. Jimmy worked for J.L. Lester & Son Wholesale Grocers for twenty-six years retiring in 1994.

In addition to his parents he was preceded in death by his wife, Bertha M. (Pat) Harper and by two brothers: Ronnie and Larry Harper.

Survivors include a daughter, Shelly Warden and her husband Timothy of Ocean Springs, Mississippi; three grandchildren and four great-grandchildren.


Funeral services will be held Tuesday, July 20, 2021 at 12:00 noon in the chapel of the Alvis Miller & Son Funeral Home with Rev. David Warriner officiating. Interment will follow in Rose Hill Cemetery.

Serving as pallbearers will be the following: Mark Williams, Timothy Warden, Matt Arriaza, Rhonda Beasley, Deanna Westmore and Emily Dayton.

The family will receive friends Tuesday from 10:00 am until the service hour at the funeral home.

The Alvis Miller & Son Funeral Home is in charge of arrangements for the funeral of Mr. Jimmy Harper.