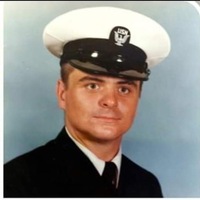 James Edwin (Jimmy) McWhorter, Jr., age 63, of Rockmart, GA passed away suddenly on Monday morning, April 5, 2021.
He was born on July 28, 1957 in Frankfurt, Germany the son of the late James Edwin McWhorter, Sr. and the late Joyce Ann Shelton McWhorter King.
Jimmy graduated from Cape Fear High School in Fayetteville, North Carolina. He was a United States Veteran having served in the U. S. Navy.
He graduated from Coosa Valley Tech with his degree in nursing as well as his degree in heating and air. In addition to his father and mother, he was also preceded in death by his step father, Ralph King.
Jimmy McWhorter is survived by his wife, Brenda Moore McWhorter, his children, Joy McWhorter Henslee & Jamey, Dale McWhorter, Paul Morris, Jamie Morris and Cari Boling & Brandon, grandchildren who lovingly called him gempa, Matthew Henslee, Madison Henslee and Cutter Black, brother, David McWhorter, sister, Robin McWhorter Wallace & Bobby and sister in law, Debbie McWhorter. A number of nephews, nieces and cousins also survive.
In keeping with his wishes, Mr. McWhorter was cremated.
A memorial service will be planned at later date. 
For personal condolences and to sign the online guest book, please visit our website at liteseyfh.com.
The Lester Litesey Funeral Home is in charge of the arrangements for James Edwin (Jimmy) McWhorter, Jr.