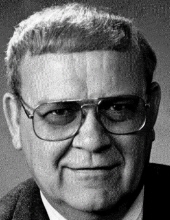 Houston Stone Mobbs, age 86, of Armuchee, GA, passed away on Wednesday, January 6, 2021.

Mr. Mobbs was born in Cave Springs, GA, on June 10, 1934, son of the late Ralph D. Mobbs and the late Lela A. Nixon Mobbs. He was the 7th son of 11 siblings. In addition to his parents, he was also preceded in death by his sisters: Irene Hill, Edith Kines, and Josephine Ingram and his brothers: Harvey Lee Mobbs, Junior Robert Mobbs and John L. Mobbs.

Mr. Mobbs was a graduate of Cedartown High school in 1954 and Oglethorpe University in 1969. He served in the Georgia National Guard in 1956 and as PFC in the United States Army from 1957 until 1961, receiving an honorable discharge from both. Mr. Mobbs was self-employed running Mobbs Business & Insurance Services Inc. of Rome, GA, for 29 years.

Mr. Mobbs was a long-time member of Armuchee Baptist Church, where he served as Deacon, Sunday School Teacher, worked with the R.A.s and the Boy Scouts for several years.


Mr. Houston Stone Mobbs is survived by his loving wife of 62 years, Beatrice Holbrooks Mobbs of Armuchee, GA, his son, Houston Shawn Mobbs (Terri) of Tuscaloosa, AL, 3 grandchildren: Courtney Caroline Mobbs, Ryan Stone Mobbs,and Cody Allen Mobbs. He is also survived by his sisters: Margie O'Neal of Cedartown, GA, Patricia (Noel) Cannon of Cedartown, GA, and JoAnn (Billy) Gable of Esom Hill, GA, brother, Marvin(Faye) Mobbs of Cedartown, GA, and numerous nieces and nephews.

Houston will be remembered as an honorable, happy and encouraging man who loved the Lord and his family dearly. He enjoyed helping others be the best they could be, whether in business or in life. Sharing God's love was a priority in all aspects of his life. He also greatly enjoyed working on the farm and raising animals in his free time.


A private graveside funeral service for the family of Mr. Mobbs will be held on Saturday, January 16, 2021 at 3:00 PM in the family lot of Polk Memory Gardens. The family respectfully requests that social distancing guidelines will be followed and masks will be required.

In lieu of flowers, the family respectfully asks that memorial donations be made to Armuchee Baptist Church in loving memory of Mr. Mobbs. Donations may be mailed to: 6648 Big Texas Valley Rd. N.W. Rome GA, 30165

Smith & Miller Funeral Home is honored to serve the family of Mr. Houston Stone Mobbs.