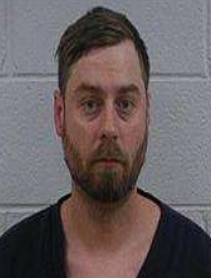 A man who tried to run from a traffic stop on Tuesday evening was eventually taken into custody peacefully, but only after a several hours long standoff with the Paulding County Sheriff's Office and SWAT team that dragged into the early morning hours on Wednesday, according to reports from local agencies.
Polk County Police tried to stop Eric Alan Trotter, 33, of 741 Woodwind Drive, Rockmart on the Paulding County side south of Yorkville, at Highway 278 and Springdale Road after the officer on patrol in the area got behind Trotter's 2012 Honda Accord and ran the plates, which came back for an active warrant.
Once stopped and telling Trotter the reason for the arrest, he acted as if he was going to get out of the car but instead put his Accord back into gear and sped off.
The officer reported that he was nearly hit in the process, and called for additional help as he began a chase.
Moments later a supervisor called off the chase, and the Paulding County Sheriff's Office was called into help.
Per officials from Paulding County, they went out to the Woodwind Drive residence and found Trotter inside, refusing to come out.
"Due to the allegations that the male suspect might be armed, combined with the face that he had just allegedly assaulted a Polk County Police officer, our SWAT Team and Crisis Negotiation Team were deployed to assist," Sgt. Ashley Henson, PIO for the Paulding County Sheriff's Office reported. "When CNT and the SWAT team arrived, they negotiated with the suspect and he eventually exited the residence."
Paulding County will potentially have additional charges for Trotter, who already faces warrants out of Paulding County prior to the incident.
Trotter was booked into the Polk County Jail around 3:30 a.m. on Wednesday and remains there on felony charges of fleeing or attempting to elude police and aggravated assault.
Bond had not yet been set for Trotter as of this posting.