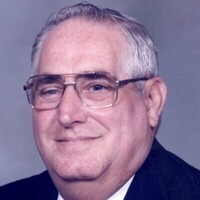 Mr. Jackie "Roger" Atkins, age 85 of Aragon, passed away Friday, January 20, 2023.
Mr. Atkins was born December 28, 1937 in Rockmart, son of the late Jack Atkins and the late Katie Waddle Atkins.
He worked as a dairy delivery driver and was a deacon at Seney Baptist Church for many years. He was a devoted family man whose hobbies included working in his yard and watching sports, especially baseball, with his wife.
In addition to his parents, Mr. Atkins was preceded in death by his wife, Dorothy "Bernese" Atkins; and siblings, Euzell Atkins, Cecil Atkins, Ernestine Bowman, Barbara Sorrells, and Hazel York.
Survivors include his son and daughter-in-law, Scott and Nyoaka Atkins of Rockmart; brothers, Bobby (Syble) Atkins and Jesse (Peggy) Atkins; sister, Linda Braselton; granddaughter, Morgan Atkins & Kurtis Bransford; 3 great-grandsons, Linkin Atkins, Leviticus "Levi" Atkins, and Ledger Atkins; and several nieces and nephews.
Services for Mr. Atkins will be held Tuesday, January 24, 2023 at 2:00 P.M. from the chapel of the Freeman Harris Funeral Home with Rev. Donnie Sutton and Rev. Owen (Bud) Davis, Jr. officiating. Interment will follow in the Floyd Creek Baptist Church Cemetery.
The family will receive friends at the Freeman Harris Funeral Home on Tuesday prior to the service from 12:00 P.M. until the funeral hour.
Freeman Harris Funeral Home is in charge of the arrangements for Mr. Jackie "Roger" Atkins.