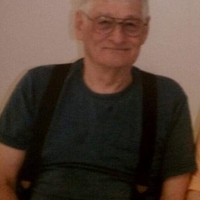 Mr. Hubert Franklin Johnson, Jr., age 85, of Cedartown, Georgia, passed away on Saturday March 18, 2023.  He was born on October 8, 1937 in Cedartown, Georgia. He was the son of the late Hubert Franklin Johnson, Sr. and Miriam Ritch Johnson.
Mr. Johnson is survived by his son, Frankie Johnson (Rhonda) and Mike Johnson; sisters, Carol Ann Green, Frances Scheckel and Barbara Woody; brothers, Bobby Johnson and Grady Johnson; six grandchildren and ten great-grandchildren.
Mr. Johnson is preceded in death by his parents; wife, Elisabetha Johnson; son, Jonathan Allen Johnson; grandson, Nicholas Johnson; brothers, J.W. Johnson, James Johnson and Terry Johnson; and sister, Janice Welchel.
The funeral arrangements for Mr. Hubert Franklin Johnson, Jr. will be held on Tuesday, March 21, 2023 at one o'clock in the afternoon in the chapel of the Gammage Funeral Home with Rev. Anthony Trawick officiating. Interment will follow in the Sanders Cemetery.
The family of Mr. Johnson will receive family and friends on Monday, March 20, 2023 from six o'clock in the evening until eight o'clock the funeral hour at the Gammage Funeral Home.
The following will serve as pallbearers: Randy Johnson, Tara Bauer, Alysha Aldridge, Candace Peavy, Rodney Johnson, Joshua Johnson, Hayven Bauer, Haylee Bauer and Halo Bauer.
Messages of condolence can be made to the family by visiting our website and signing the online guestbook at gammagefh.com.
The Olin L. Gammage and Son Funeral Home is handling the arrangements for Mr. Hubert Franklin Johnson, Jr.