Funeral services are coming up Saturday afternoon, March 13 in Cedartown with a graveside service to follow in Rome for Polk County Sheriff's Office Sgt. Barry Henderson, who died early Tuesday morning after a months-long battle with COVID-19.
In order to ensure that everything goes smoothly during his service tomorrow starting at 4 p.m., the Sheriff's Office has put out directions for where to park and those who want to join the procession to Rome following.
Services are being held at First Baptist Church in Cedartown, and those law enforcement who plan to attend and aren't part of the Sheriff's Office procession are being asked to park in the lot between Essex Street and Cave Spring Road behind the church facilities. Additional parking for family and friends will be directed to go into the lot directly behind First Baptist Church. Those part of the procession and immediate family will be parked on North College Street.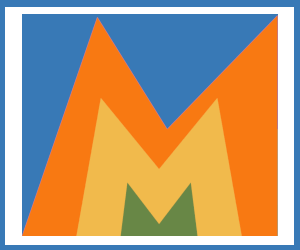 Wissahickon Avenue will be closed off for Sheriff's Office vehicles only. Those who are trying to get through that area during the afternoon hours will need to detour on Cave Spring Road, and use a route in town via Girard Avenue for the day.
Visitation at First Baptist will begin at 1 p.m., with services to begin at 4 p.m.
Once the funeral is over, Henderson is being escorted to Rome Memorial Park South for interment. Law enforcement agencies will exit the parking lot first and head down Cave Spring Road, head left on Wissahickon and leave with their respective agencies. Once they leave, the PCSO will follow to escort the hearse then Mrs. Henderson and immediate family will follow after. The procession is heading up Main Street, and then onward to Highway 27 North before ending the trip in Floyd County at Rome Memorial Park South.
Those not planning to attend graveside memorials are asked to wait until the church leaves the procession to exit via Essex Street and onward to Cave Spring Road to the north.
Southward exits will be blocked, per Sheriff's Office guidance.
Expect traffic to be blocked in the area around Cedartown and while the procession is heading northward to Floyd County for a short time. Those who plan to line Main Street or Highway 27 North are asked to follow traffic rules at all times and remain out of the way of the procession. The Sheriff's Office is already preparing for people to show up along North Main Street and Highway 27 North on Saturday afternoon and want to avoid problems before they start.
Officials are asking that crowds not form at major intersections – like in the parking lots of Home Depot and Walmart – to avoid any congestion and potential wrecks in the aftermath.
Check back for any further information should the Sheriff's Office post updates on funeral plans for tomorrow.