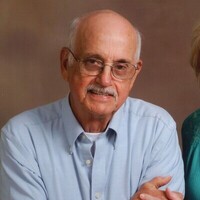 Mr. Dennis Arlin Palmer, age 80, of Cedartown, Georgia, passed away in the early morning hours of September 2, 2022. He enjoyed 80 years of vibrant life. He was born on December 2, 1941 in Cedartown to the late Joe Sires and Nora Vistie Smith Palmer.
Dennis lived life to its fullest. He loved children, and he was a kind and loving father. He spent a lot of time playing sports with his children and their friends and neighbors. He never wanted to see a child go without, and he helped those in need in any way he could.
He was a great provider, a friendly and jovial co-worker, and the type of supervisor one was motive to work for. Dennis never shied away from a hard day's work. He spent his working life dedicated service to Jockey International and remained friends with many co-workers over a long career. Dennis also served his country as a member of the Georgia Army National Guard.
In his home life, he loved making a vegetable garden, and spent most of his summers providing corn, green beans, okra, and tomatoes to friends and family. He enjoyed the camaraderie of the weekly Cedartown Farmer's Market and was loved by all who met him there. He was an avid outdoorsman, and enjoyed hunting and fishing. Dennis will be remembered for his friendliness, hard work, and willingness to help people.
Mr. Palmer is survived by his wife, Martha Lynne Roberts Palmer; sons, Joe Palmer (Kim) and Russell Palmer (Dawn); grandchildren, Josh Tessa, and Ella; and brother, Jerry Palmer.
Mr. Palmer is preceded in death by his parents; brother, Thomas Henry Palmer and sister, Barbara Ann Duncan.
The funeral service for Mr. Dennis Arlin Palmer will be held on Sunday, September 4, 2022 at four o'clock afternoon in the chapel of the Gammage Funeral Home with Rev. Wayne Benefield and Rev. Jamie Newsome officiating. Interment will follow in the family lot of the Northview Cemetery.
The family of Mr. Palmer will receive family and friends on Sunday, September 4, 2022 from two o'clock in the afternoon until the funeral service hour at the Gammage Funeral Home.
The following gentlemen will serve as pallbearers: Kirkland Jolly, Josh Palmer, Roy Woods, Michael McCurry, Michael Duncan, and Larry Dingler.
Messages of condolence can be made to the family by visiting our website and signing the online guestbook at gammagefh.com.
The Olin L. Gammage and Sons Funeral Home is handling the arrangements for Mr. Dennis Arlin Palmer.